Serving Wisconsin & Minnesota
Jolene Kammerud, Broker
CALL: 715-294-2959
About Outdoors Realty
Outdoors Realty agents are well experienced and have been serving clients in Northwestern Wisconsin and the bordering areas of Minnesota for many years. We make sure our clients are satisfied from the beginning of their real estate transaction to the completion and beyond. Looking to buy, sell, or invest in Northwestern Wisconsin or Minnesota? Contact us today. We can help you achieve your real estate dream!
Meet Our Team
Dedicated and hardworking real estate broker serving clients in Western Wisconsin and Eastern Minnesota. Expertise in all aspects of the real estate market from residential, land, waterfront, commercial along with REO and investments. I enjoy meeting new people and getting to know them through the home-buying and selling process! I understand for most, it is not only a financial investment but also emotional. I love helping people find that special place to call home!
As a life-long resident of this area with 22+ years of real estate experience, I am very familiar with the area and all aspects of buying and selling real estate. In recent years, I stepped back from being Broker/Co-owner of Outdoors Realty to Office Coordinator/Agent to allow for more time to enjoy lake life and travel. My role now allows me to assist the other agents within the office and still be able to help buyers and sellers as needed. All of us at Outdoors Realty look forward to helping you with your real estate needs.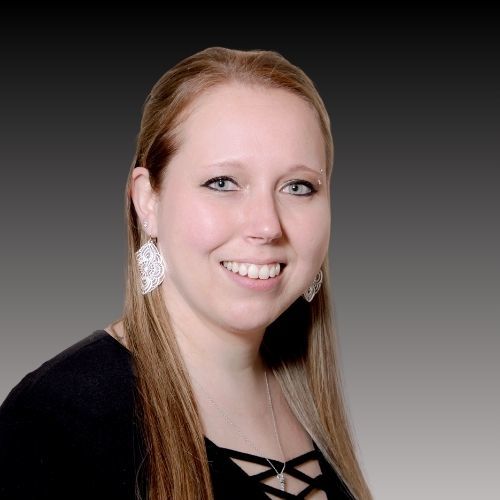 As a Wisconsin native, raised in New Richmond, WI, I know the area very well and love working with my neighbors both in my city and in neighboring communities! I was first licensed in WI in 2008 and have helped many families find their dream homes. I love what I do, and I take pride in providing personalized service, building relationships with my clients, and making sure every client is happy at the end of their transaction. I believe communication is crucial and listen to my clients' wants and needs to ensure that the entire process is as fun, stress-free, and as easy as possible. I am passionate about helping people, and my nurturing personality means that I provide thoughtful, attentive, and consistent service.I am a proud mother of 4 and love spending time with my kids in the outdoors. When I am not helping awesome people buy or sell homes, I love camping, hunting, fishing, and anything, including family, fresh air, and sunshine!
Alyssa has loved houses and design since the architecture unit in 3rd grade. After high school, Alyssa earned her BSAS in Architectural Studies from UW-Milwaukee, then traveled across the pond to earn an MSc in Historic Building Conservation from the University of Bath in England.
Born and raised in the St. Croix River Valley, Alyssa has spent years exploring (almost) every back road, hiking dozens of trails, and learning about the history and towns. Her love for this area is what prompted her to get her real estate license so she could help others experience how incredible it is to live, work and play here! Aside from real estate, Alyssa runs a travel itinerary blog and company called The Landscaper's Daughter (follow her adventures on Instagram and Facebook). When she's not planning her next itinerary or showing buyers a beautiful historic home, Alyssa can be found exploring, hiking, kayaking or cooking with her husband and daughter.
When you work with me you will receive a knowledgeable, professional, and enthusiastic real estate agent. I will be a committed ally to negotiate on your behalf. My goal is to provide sellers and buyers with a stress free experience, and I achieve that by listening to my client's needs.
Born and raised in Northwestern Wisconsin, Sarah brings with her valuable insight and the understanding of current real estate market conditions that help her guide clients through the real estate world. Her passion lies in connecting with people and making a difference in their lives, while giving back to her community. She serves on the local food co-op and school boards, while volunteering her time to help assist people through the Home and Credit Coaching Program.
It is a priority to make sure her clients are comfortable with the real estate process, making the buying and selling experience enjoyable and stress free. Communicating early and often, Sarah's warmth ensures her clients are kept up to date throughout the entire process.
Sarah balances her free time by spending time with family, doing anything outdoors, and can often be found cheering on her children at various school activities.
Jenny is a licensed real estate agent in both Wisconsin and Minnesota, living in Polk County, WI. In her free time she loves to read, hike, swim, cook and spend time with her family.
Besides selling houses-Jenny volunteers her time at the Osceola Open Cupboard food shelf helping those in need.
She has been in the real estate industry for many years, and is passionate about helping her clients buy and sell their homes.
Jenny is committed to providing her clients with the highest level of service, and she strives to make her clients' real estate experience as smooth and stress-free as possible.
Whether you are buying or selling a home, Jenny would love to help guide you through every step of the process.
I have been in the real estate business for the past 30+ years and received my Broker's License in 2008. My wife Lisa & I bought the RE/MAX franchise in Siren in 2012 from which I just recently decided to step back from that role and focus more on real estate as an agent.
I grew up on a dairy farm in the Frederic area and raised my family only 5 miles from my childhood home. Lisa and I have 2 sons - Mark recently married Mallory and is a CPA in Spooner and Kyle is a technical education teacher in the Frederic School District and engaged to be married to Natalie next summer. I love this area of NW Wisconsin that I grew up in, and I enjoy bow and gun hunting and fishing in the many area lakes and trout streams.
My real estate business is diverse, and I provide services in all areas of real estate including residential, commercial, vacant land and farms in both Polk and Burnett Counties. Much of my business comes from referrals. Honesty and integrity are important in all my business dealings, and I am dedicated to providing the best possible professional service to every client.